In the past weeks the Eager.one team has been working on the finalization of several new offshore lifting & handling tools. One of the important final steps before commissioning is always the Load Test.
Load test
During a load test the lifting device is thoroughly tested to ensure it is installed correctly and capable of executing the lifting operations and capacities for which it is built. The test is often done on the premises of the production site. During the test a team of everyone involved in the design & construct process is present, including representatives of the customer and a third-party surveyor.
The pictures below give you a look behind the scenes on how a load test for a modular lifting device is carried out. The pictures were taken during a test for a Flare Tip Handling System, which we have designed and constructed for our partner Thunder Cranes in Malaysia.
Load Testing of Flare Tip Handling System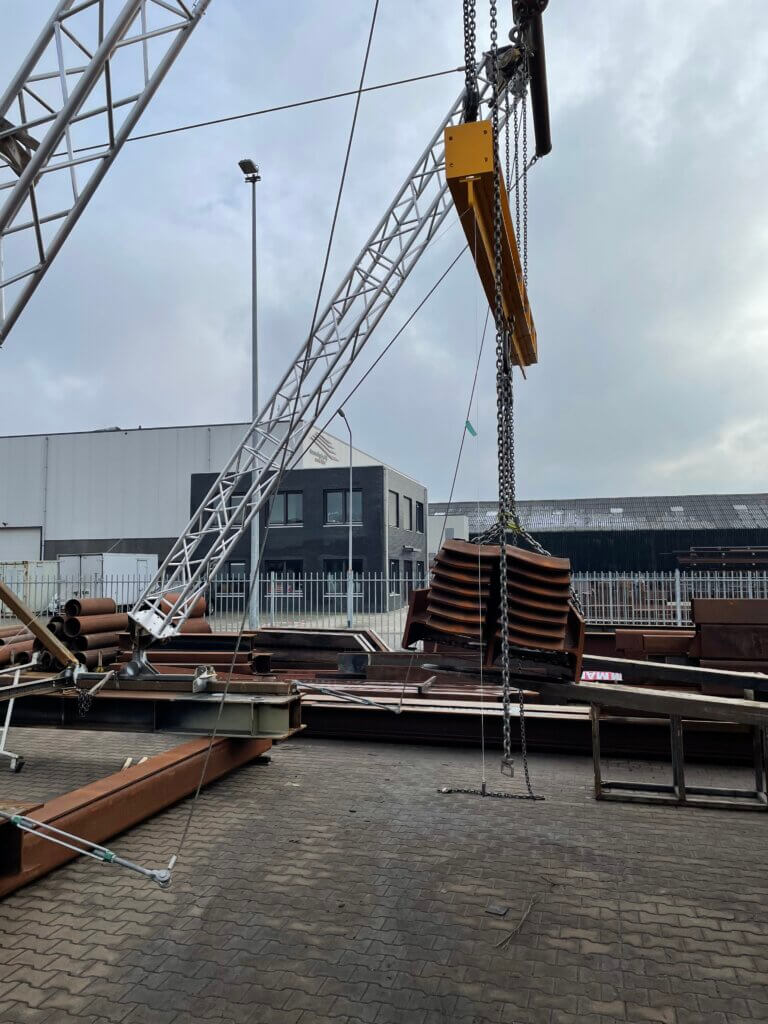 Coating in customer's requested color
Modular Lifting Device
The Flare Tip Handling System is a modular lifting device that it is designed as a lightweight system to be used for the exchange of flare tips on offshore platforms. Also, it can be deployed for maintenance activities at remote sites. Another important advantage is that, if required, the lifting capacity can be increased, with relatively small adjustments.
The test was completed successfully. After that, the Flare Tip Handling System has been coated in the customer's requested color, packed and is now on its way to Malaysia.
MORE MODULAR LIFTING EQUIPMENT