Just before the start of summer an important Site Acceptance Test (SAT) of a remotely operated Jacket Lifting Tool took place at the premises of SK Oceanplant in South Korea.
Earlier this year, a custom designed and constructed Jacket Lifting Tool for SK Oceanplant was disassembled into parts in The Netherlands and shipped into (standard) shipping containers to South Korea. After safe travels the Jacket Lifting Tool was completely reassembled on-site and ready for commissioning.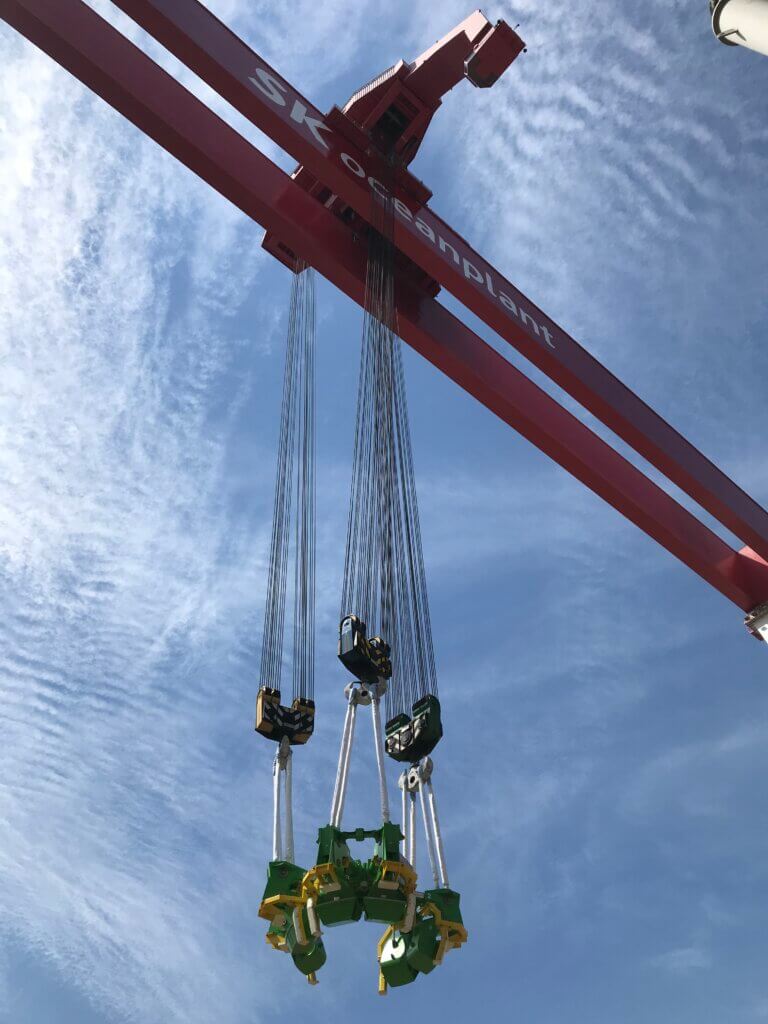 The tool was subjected to an extensive Site Acceptance Test (SAT) by the SK Oceanplant team including a test lift of a Jacket Transition Piece, which is shown on the pictures below. The commissioning and SAT was done in close cooperation with our Eager.one project manager who was present on-site. After completion, the Jacket Lifting Tool was found to have passed the test with flying colors.
Many thanks to the team of SK Oceanplant for the great cooperation and the trust they have put in us. We are looking forward to future collaborations on new projects for lifting and handling equipment in offshore wind.
More information about the Jacket Lifting Tool and the technical specifications can be read here.